Knotted Pouch Pattern and Tutorial
Reusable Cloth Gift Wrapping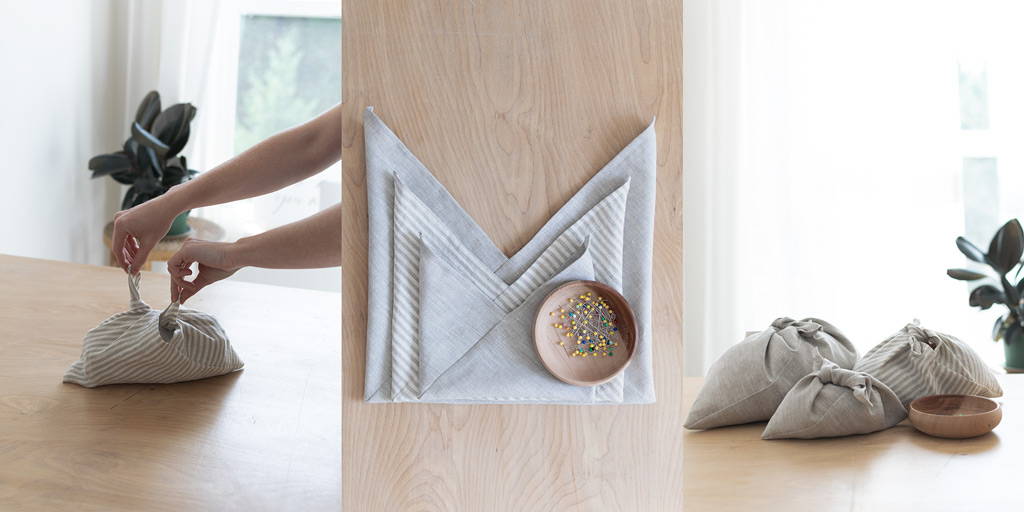 The knotted pouch, sometimes referred to as an origami pouch, is a reusable alternative for wrapping gifts this holiday. Afterwards, it can be used for storing homemade bread and cookies, purchasing bulk groceries, holding yarn, and packing a picnic.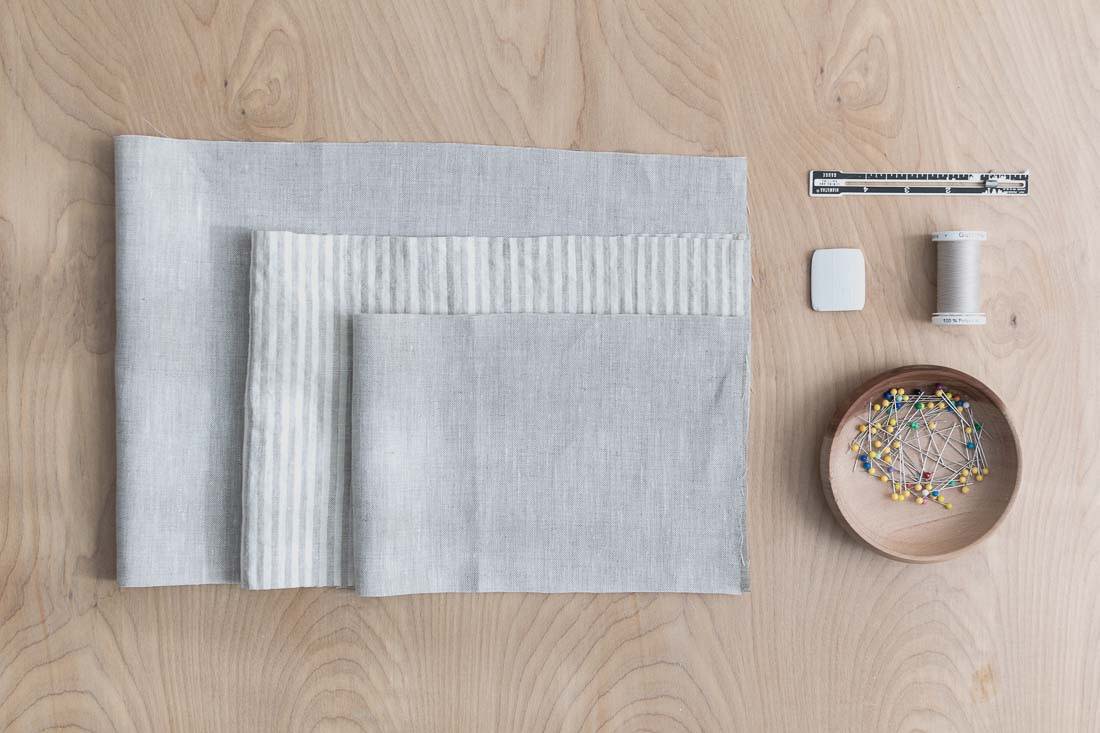 Materials
5 oz linen or cotton

ThreadFree
Print layout diagram: Use 8.5" x 11" and check 1" scale marker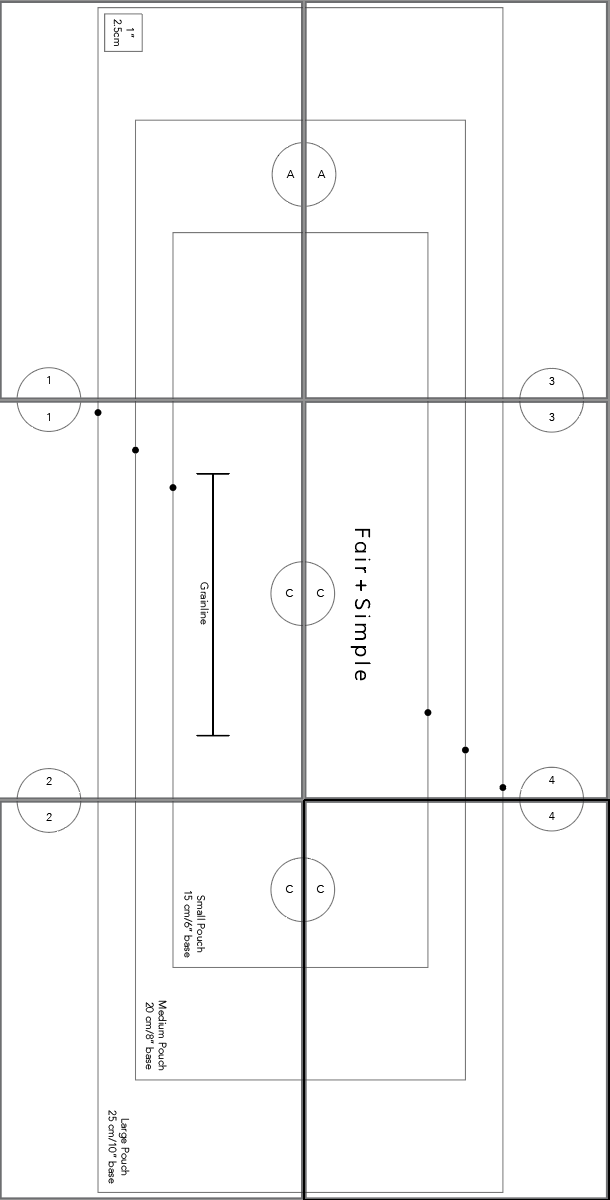 Tools
Sewing Machine
Serger (alternative: zigzag stitch)
Chalk
Sewing gauge

Scissors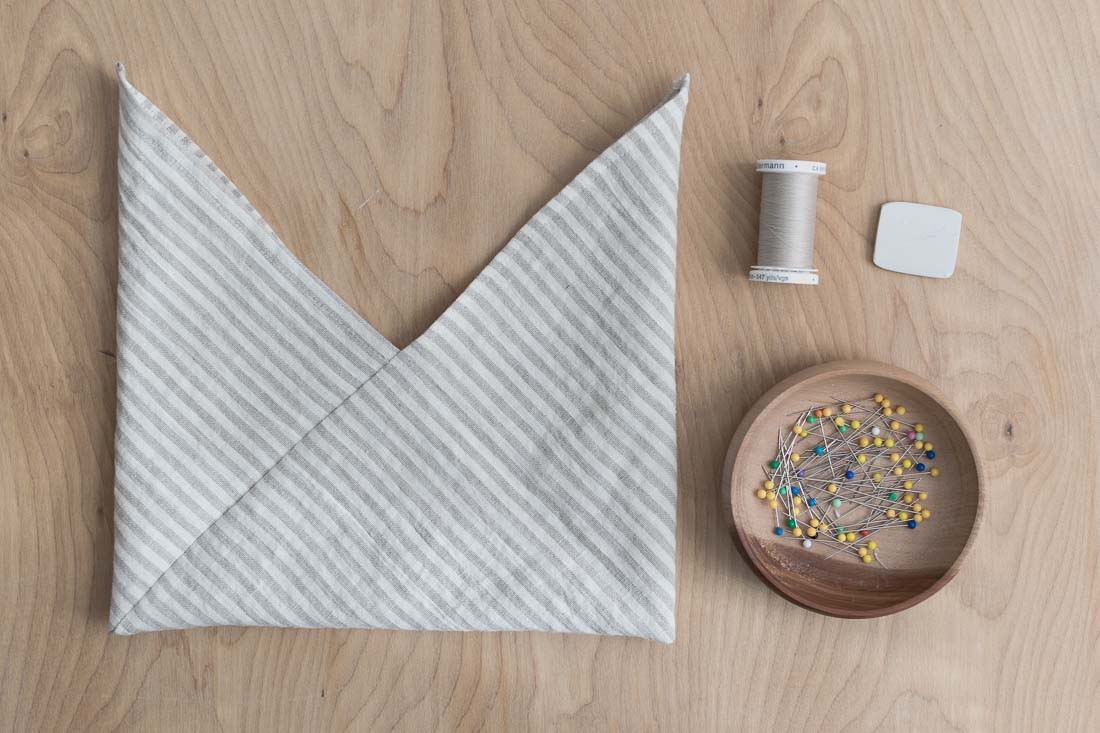 Prep
Prepare your fabric by washing (with a vinegar rinse!) and drying. Iron.Place your pattern on top of the fabric, chalk the lines and marks, and cut.
Step 1
Double fold short vertical ends. Press under. You do this by first pressing under 1 cm (3/8") and then pressing under another 1 cm (3/8"). This is the underside.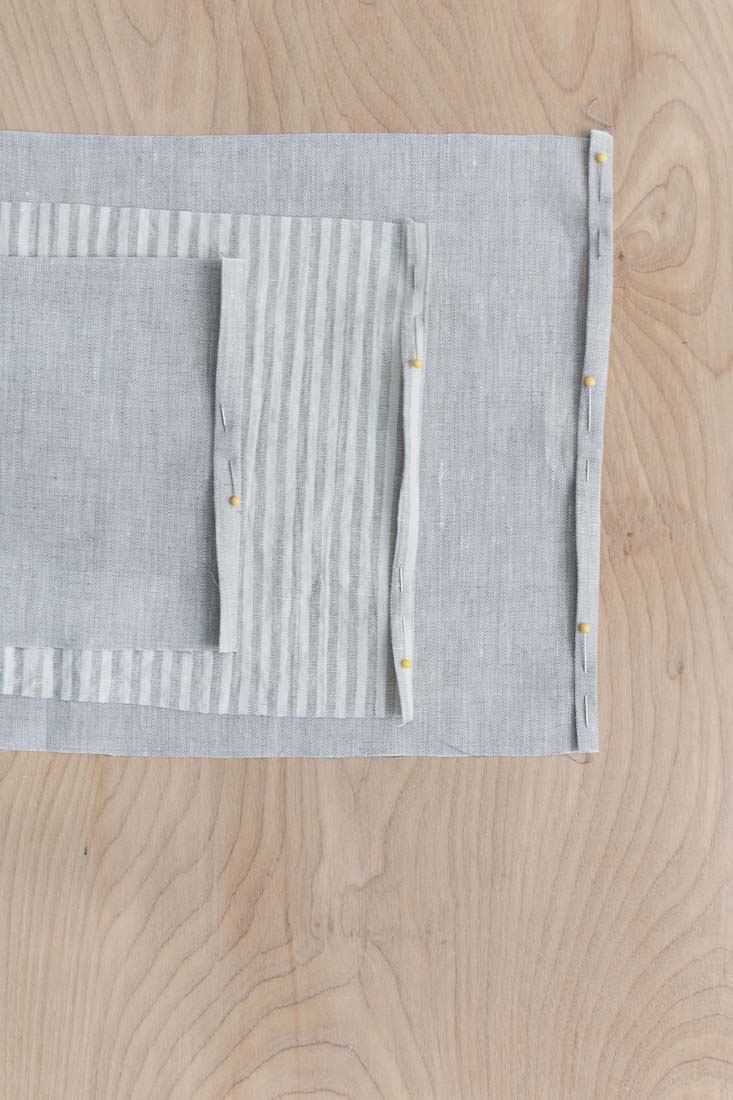 Step 2

Here is a diagram for instructional purposes. We basically have three squares next to each other making a long rectangle.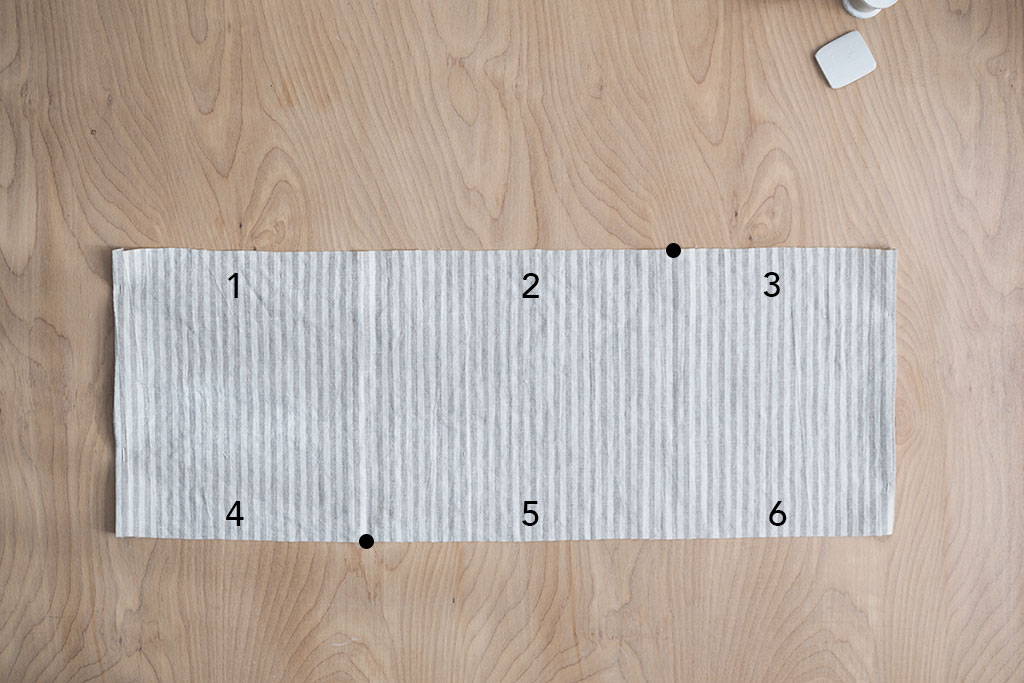 With fabric right side up, fold 1 on top of 2 exposing your the double fold on the left.Sew over 1/2. Serge 1/2 and 3.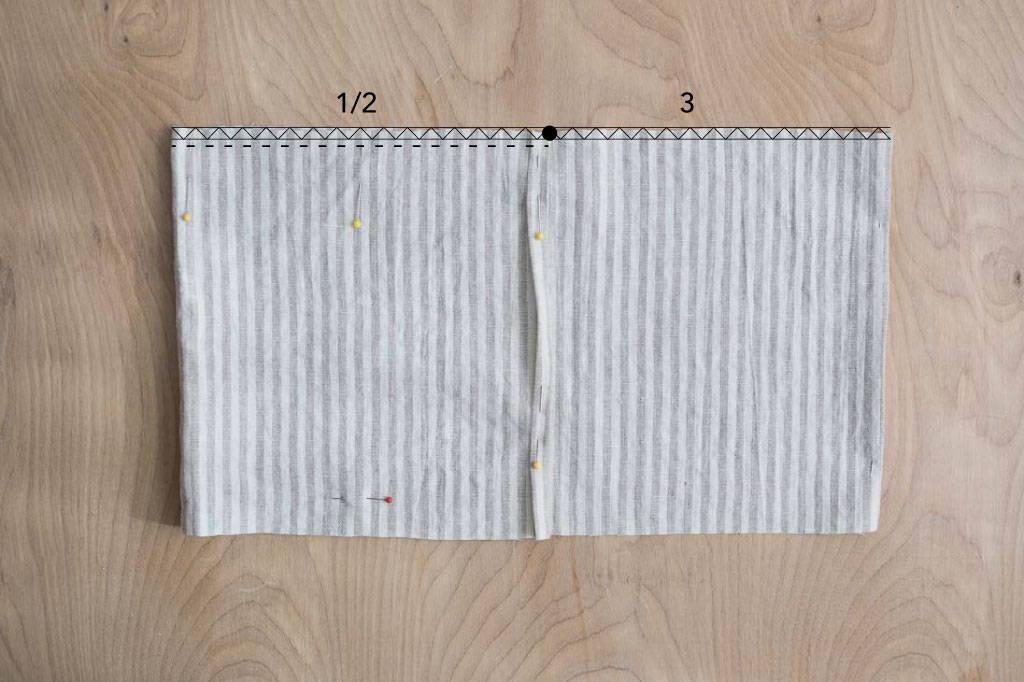 Step 3

With fabric right side up, move 4 out of the way and fold 6 on top of 5.Sew through 5/6. Serge 5/6 and 4, straightening fabric as you go. Here's some wonky pictures to illustrate: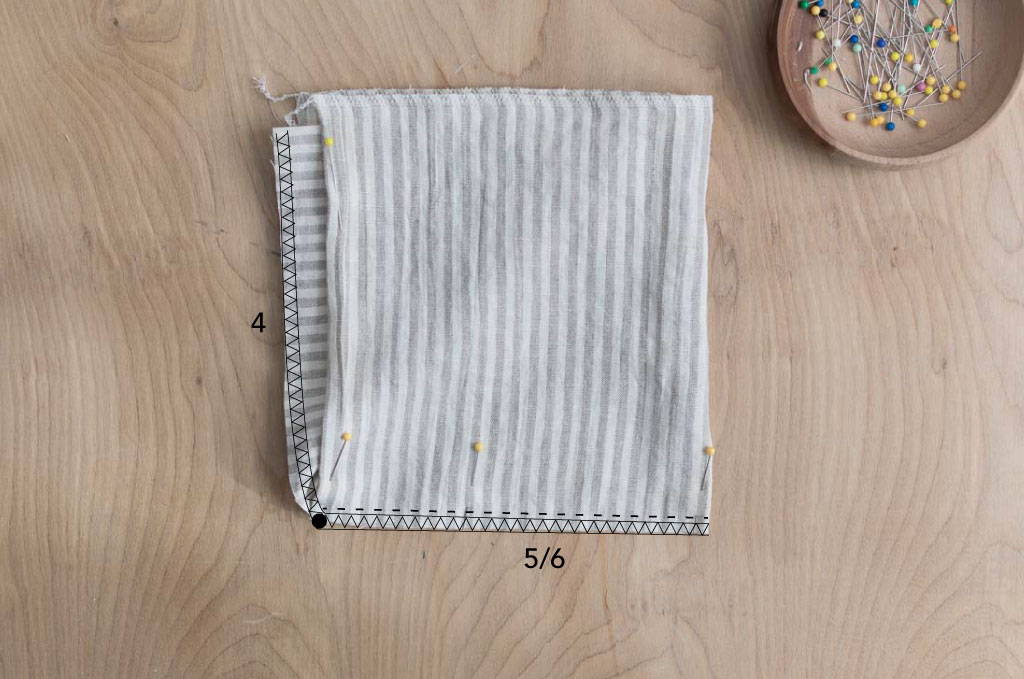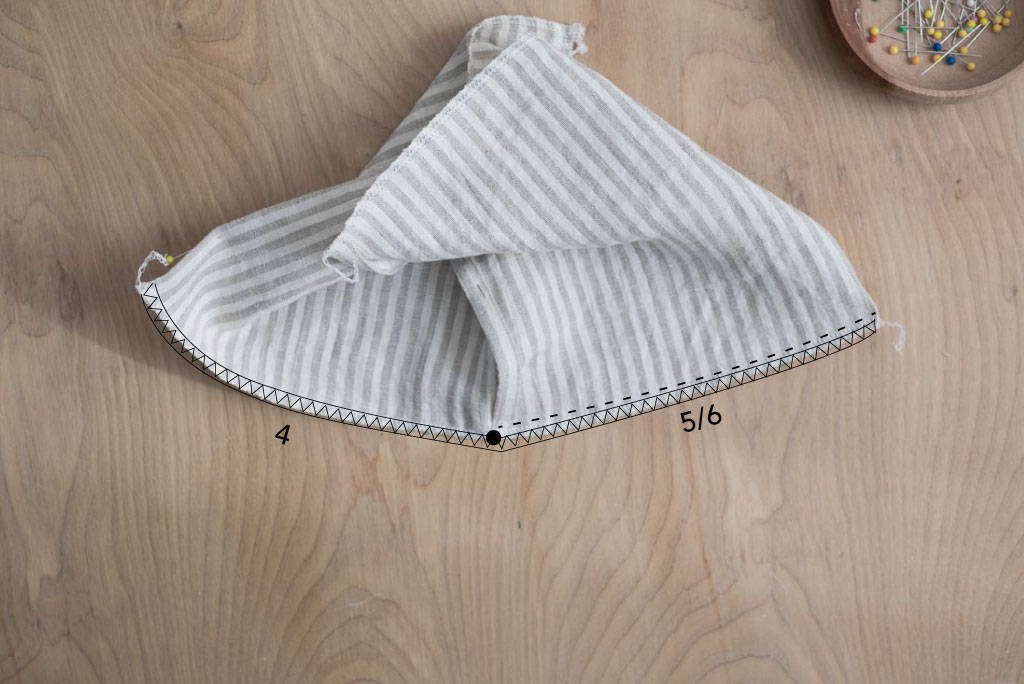 Step 4

Turn bag right side out. Turn under serged edges 1 cm (3/8") and press.Tuck serge tail under at the corners.
Sew around the pouch; back stitch slightly at corner and the "V" to secure.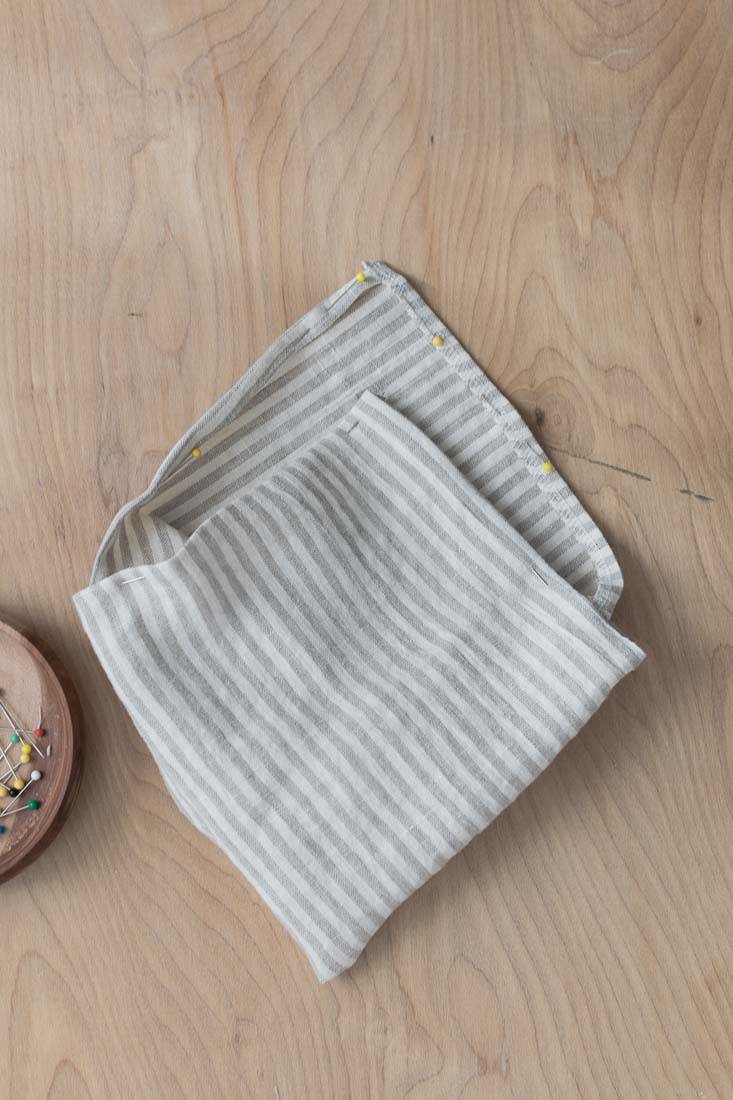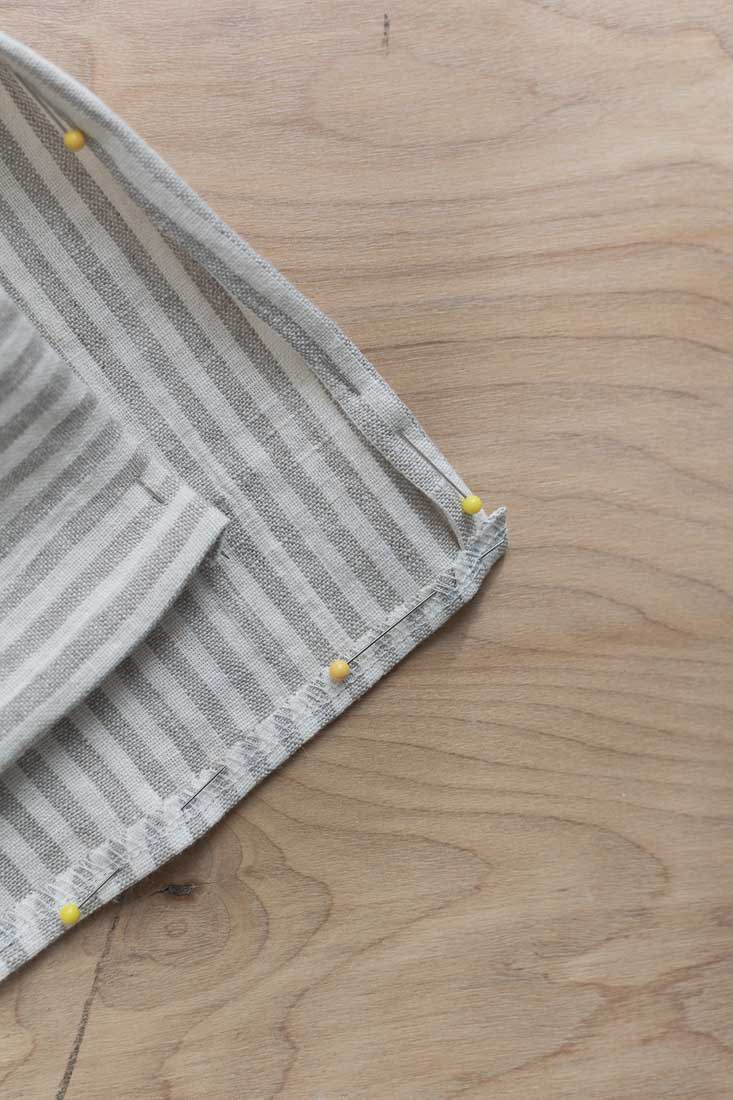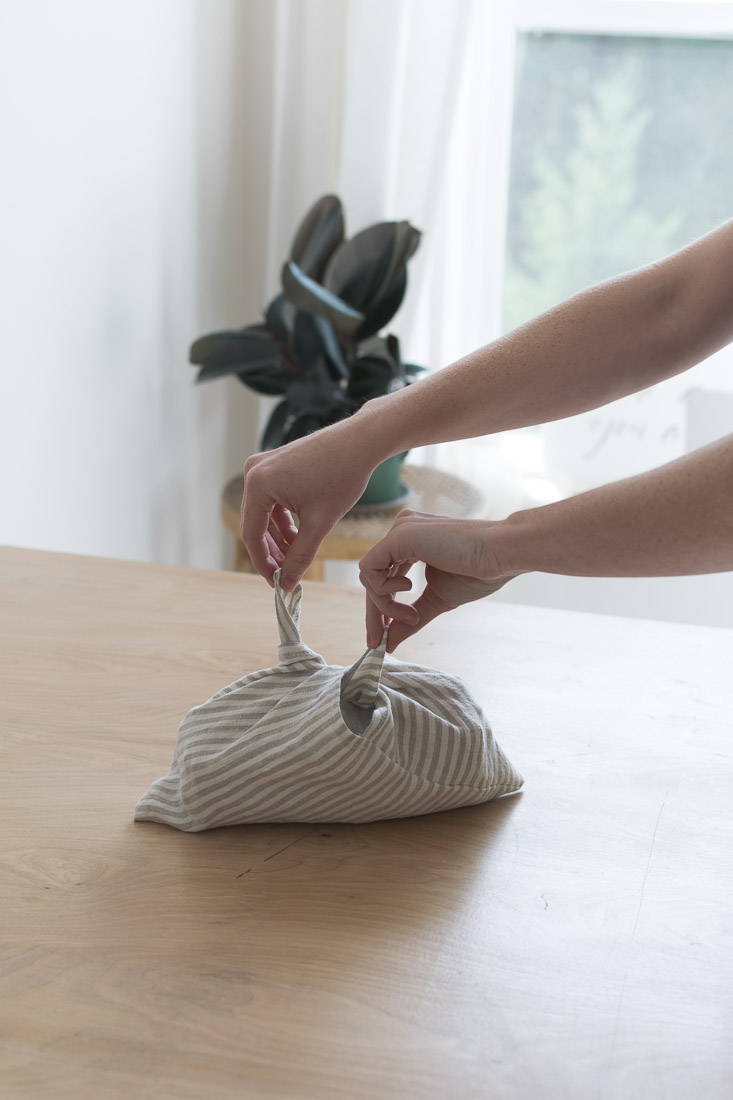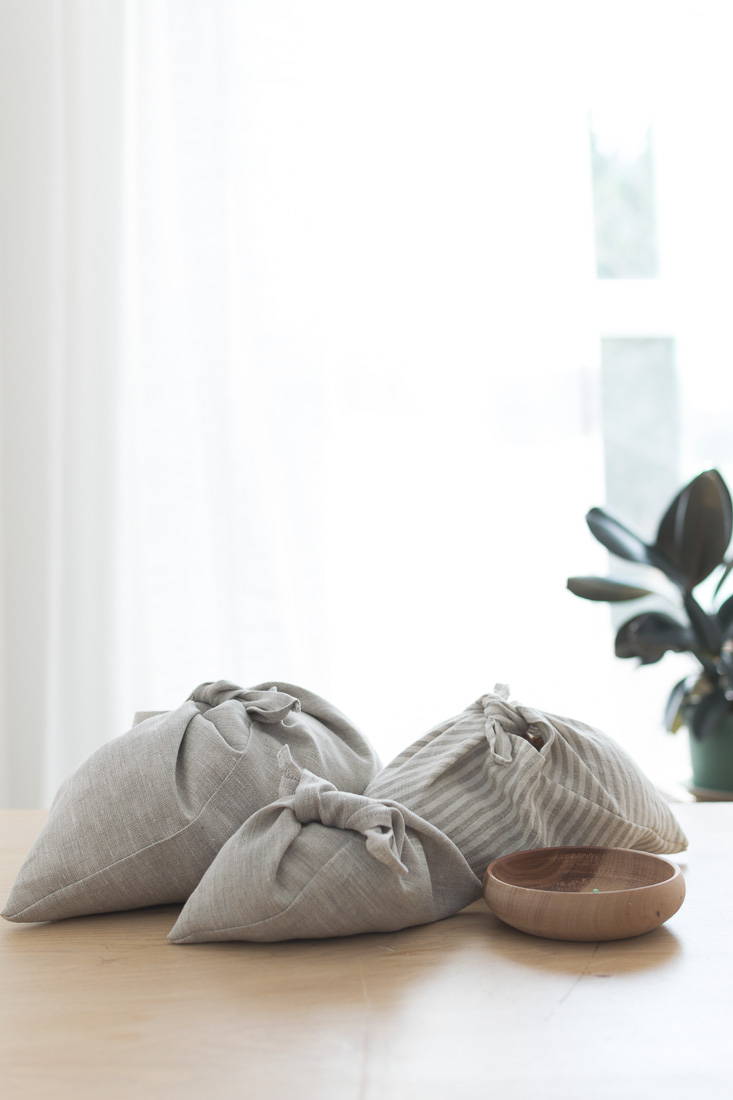 If you like this pattern, join our newsletter! In 2020, we will be releasing a line of affordable digital patterns; all of proceeds will go toward the F+S
Made by Women Fund
, supporting women's businesses around the world.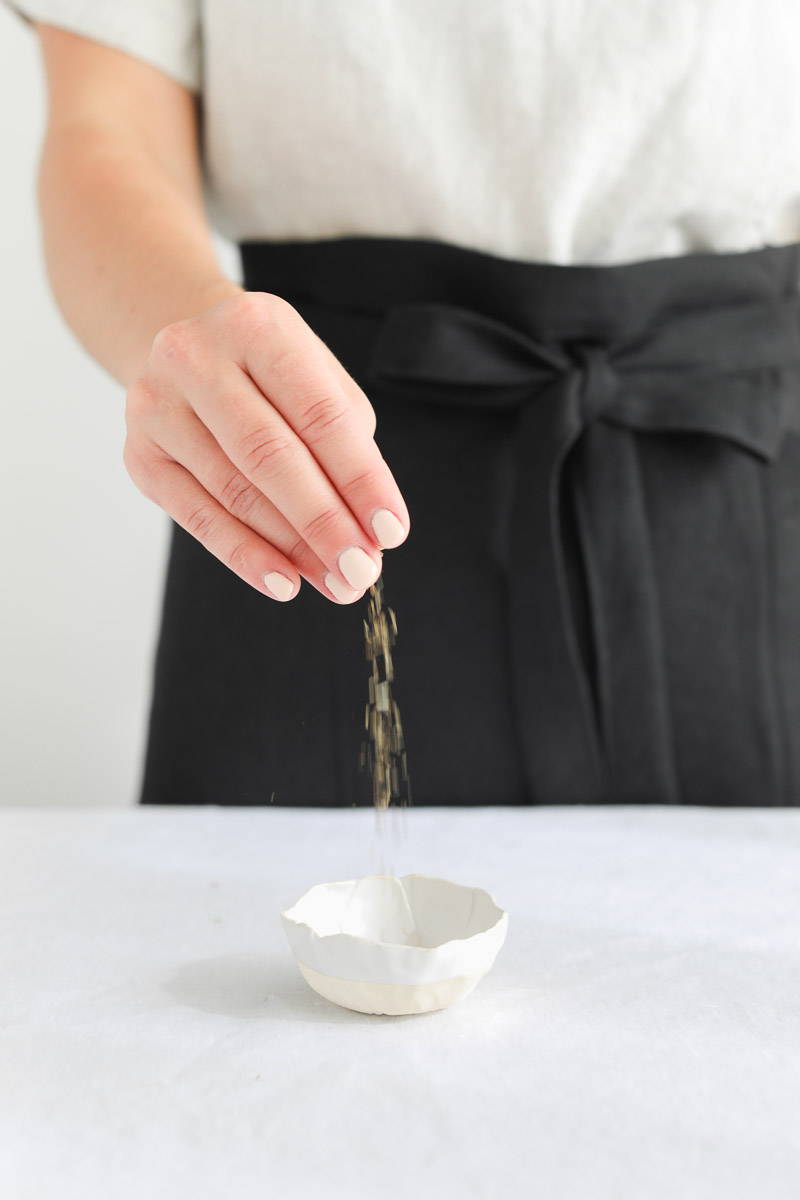 Not a sewer? We've got you covered