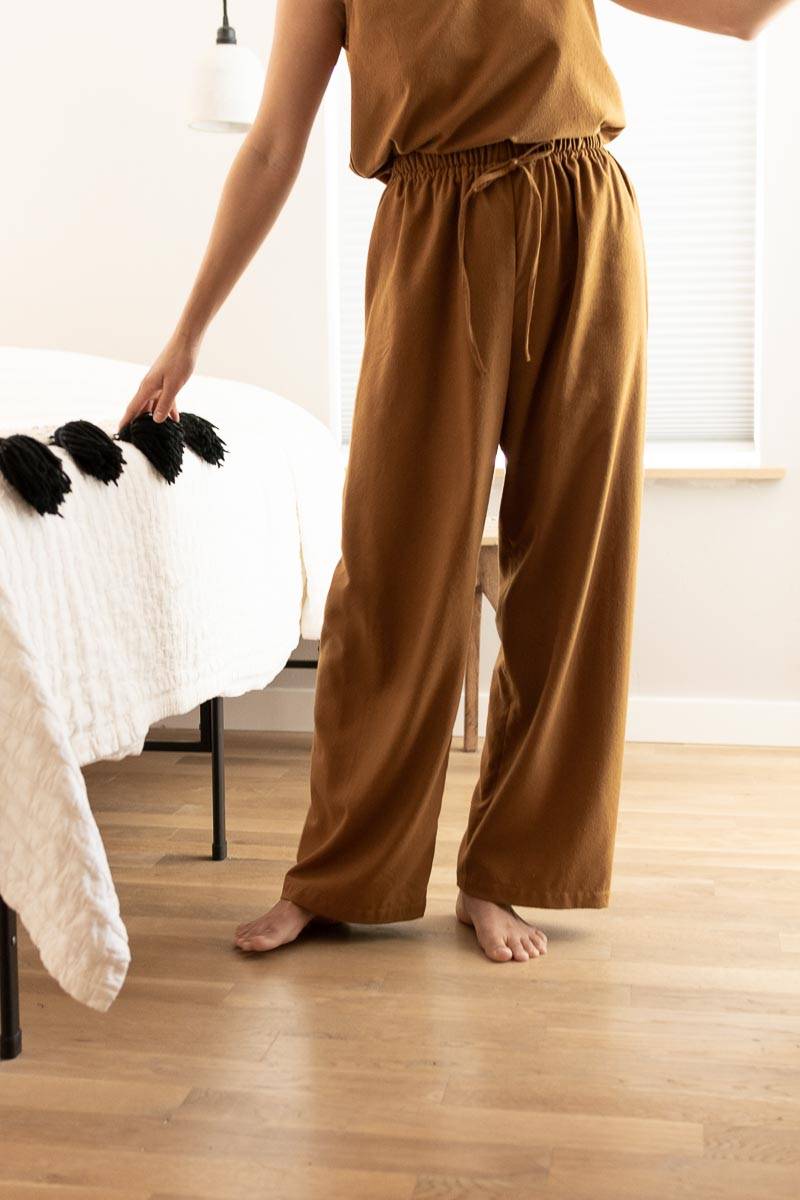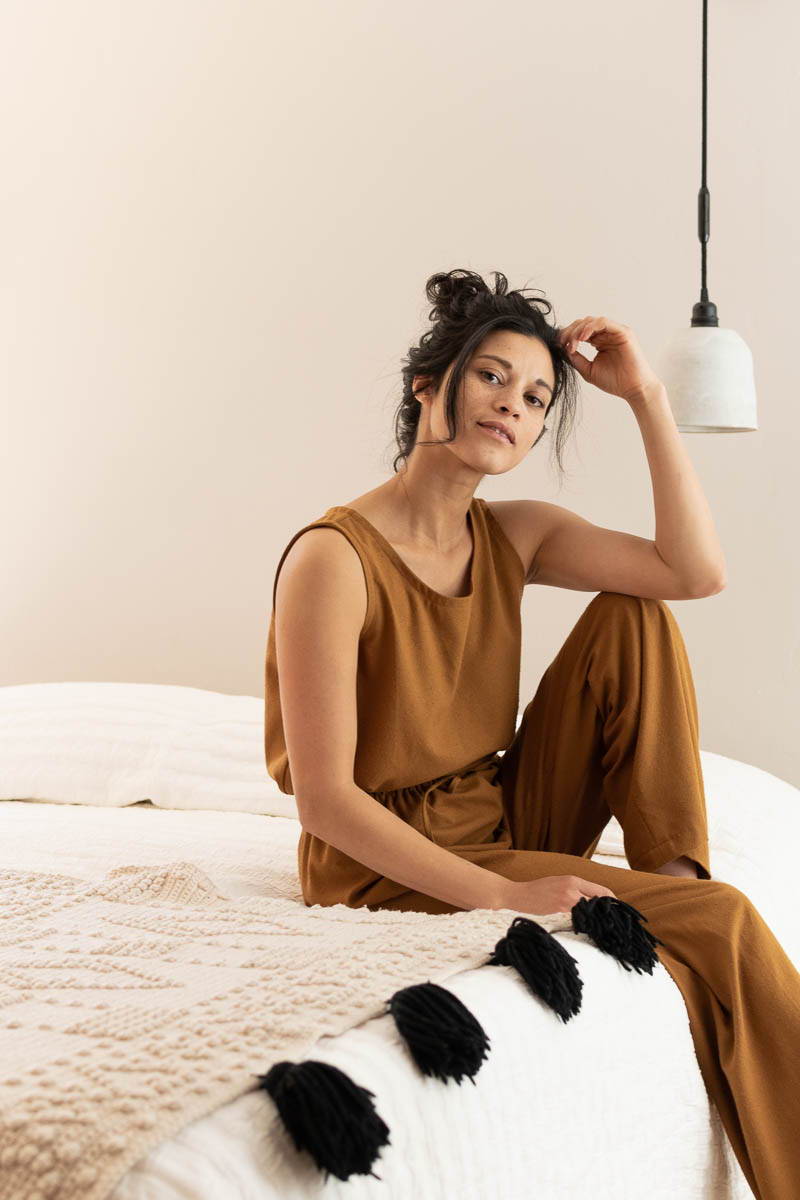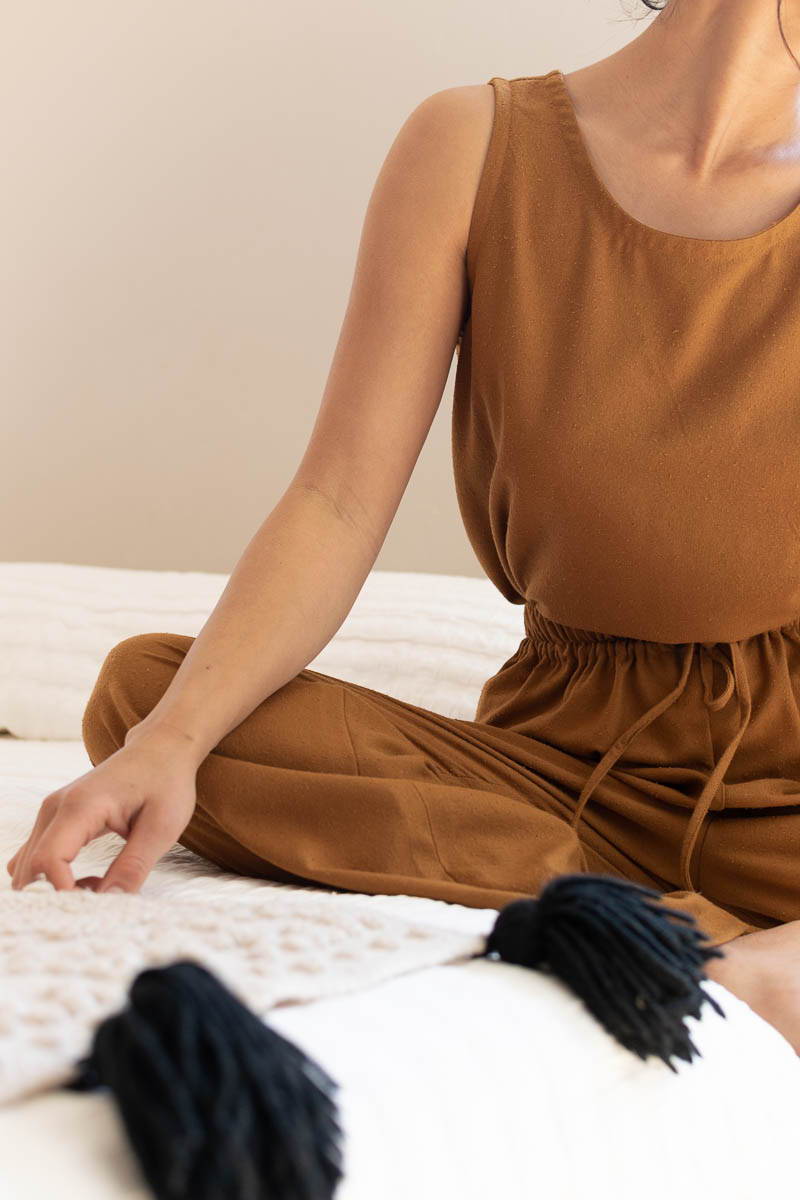 The 90's Loungewear Set is inspired by the high rise of the nineties, elevating an everyday outfit with a simple cut. Pair the top and bottom together for an easy to wear, jumpsuit look. Both the top and bottom are available as a long or cropped version.
The 90's Loungewear Digital Sewing Patterns and Tutorials are the second and third release of The Made by Women Patterns, an initiative to involve women with the process of garment making as a way to be mindful of our purchasing practices in the fashion industry. Behind every seam is a person, most likely a woman. Sewing a simple top is a tactile way of understanding the effort that goes into the clothes we wear and our responsibility to respect the human and material output with each piece. #madebywomenpatterns
Part of the proceeds from this pattern go toward the Made by Women Fund, supporting makers through skill development, proper equipment, and education so their businesses can flourish. Support other makers while making.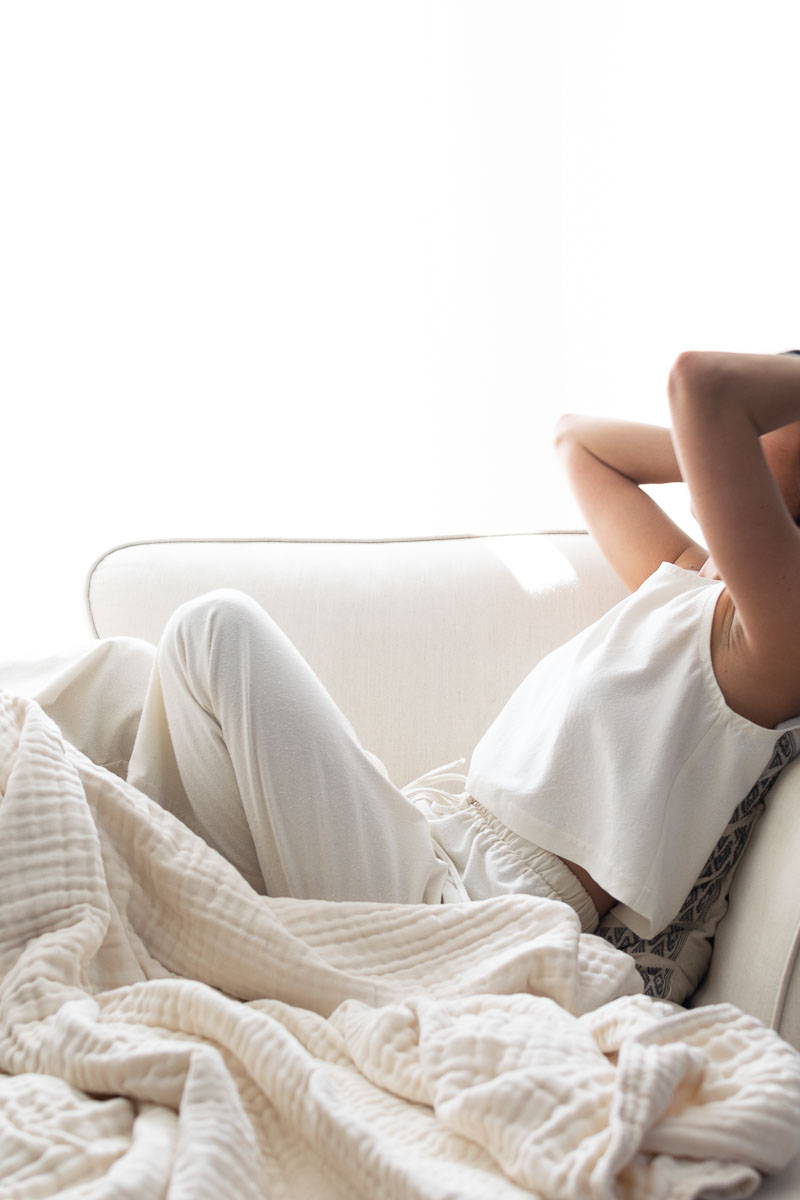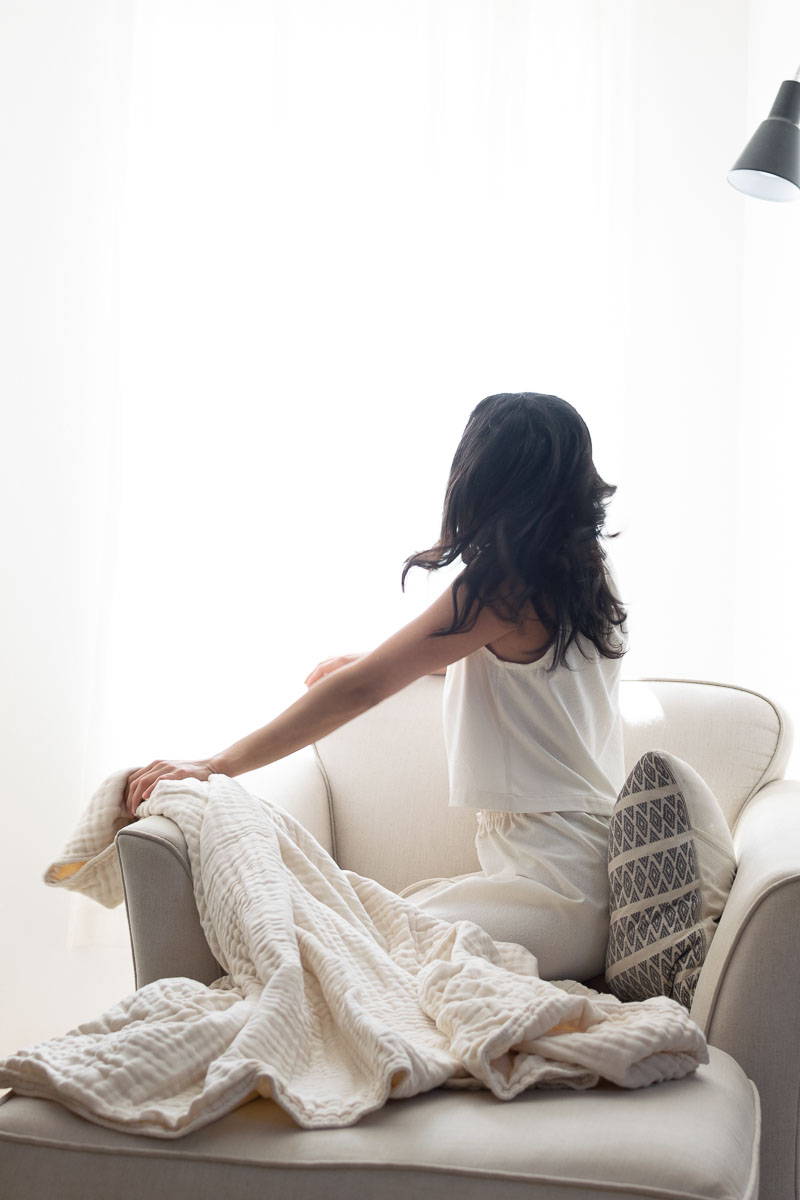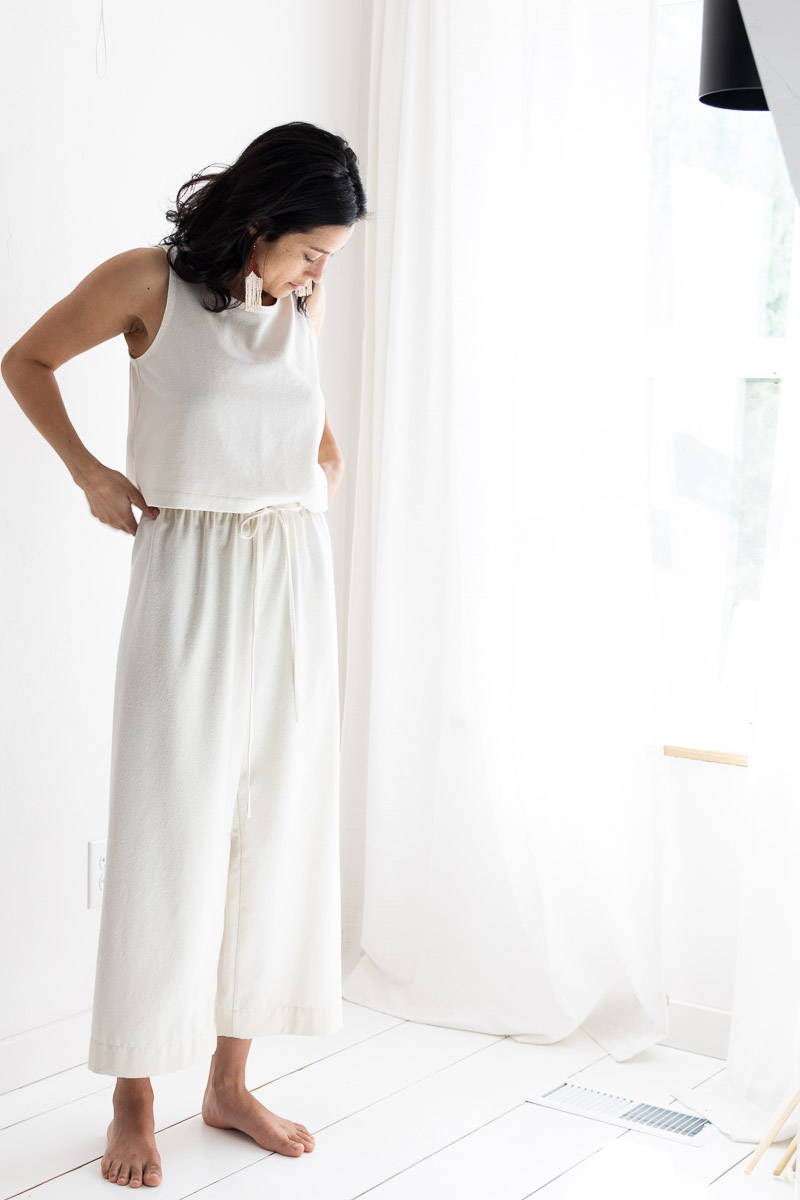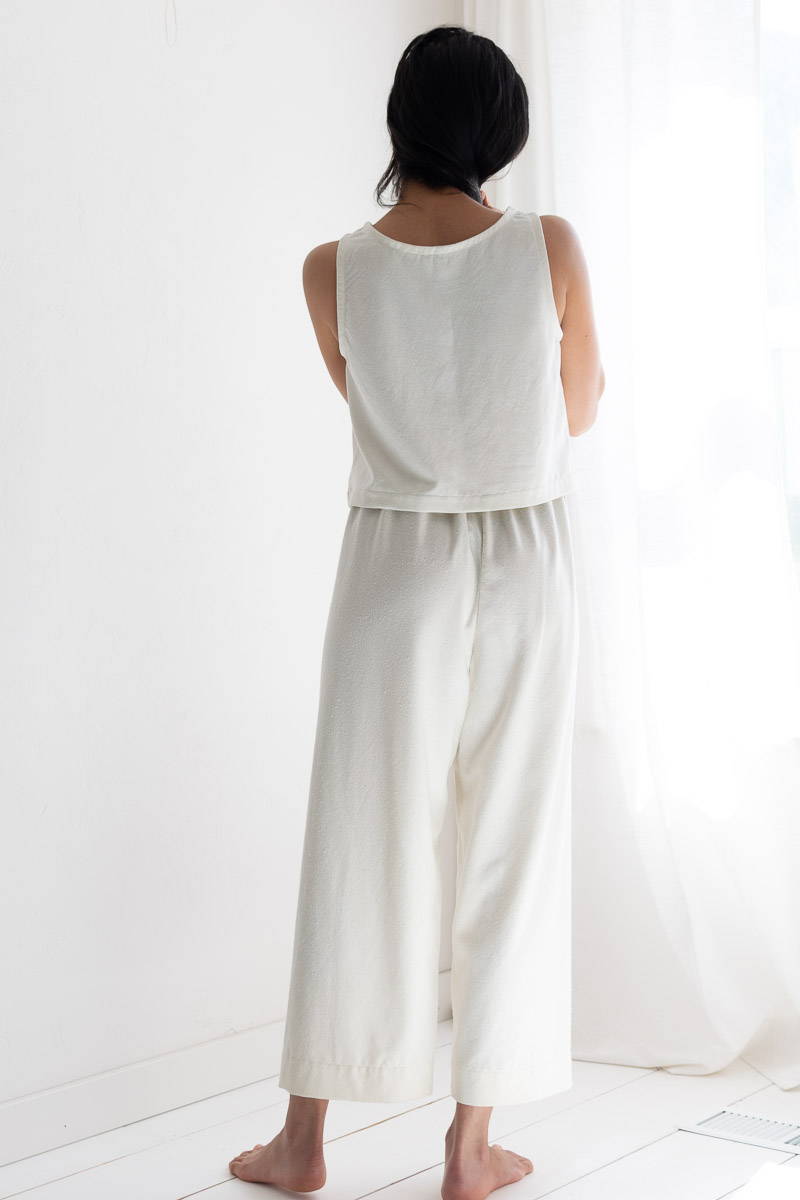 The pattern for the bottoms use a self-casing, elastic waistband with a drawstring channel. The top involves bias tape binding for the neckline and armholes, french seams for the shoulder and side seams, and an enclosed bottom hem. These techniques yield a high end finish with just a basic straight stitch on your home sewing machine and a beginner garment skill level.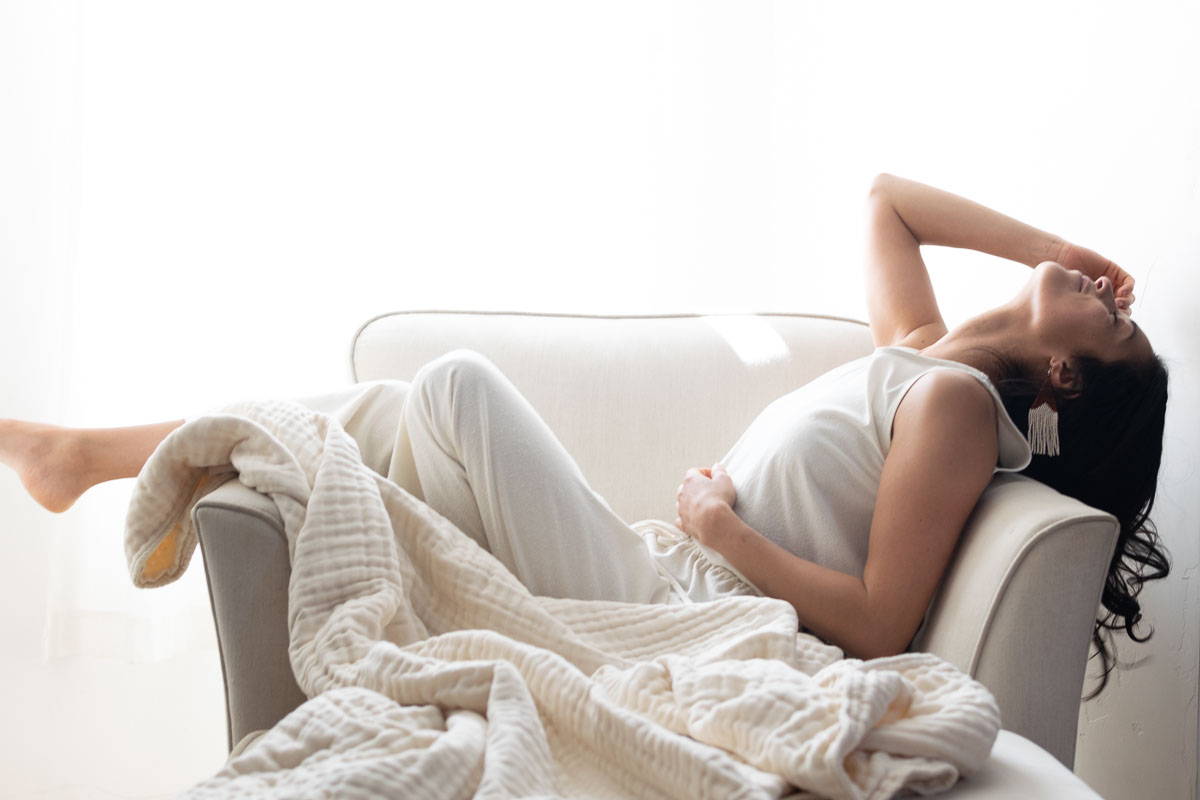 The cropped Loungewear Set in our silk noil, a natural fiber.
We'd love to see what you make!
#madebywomenpatterns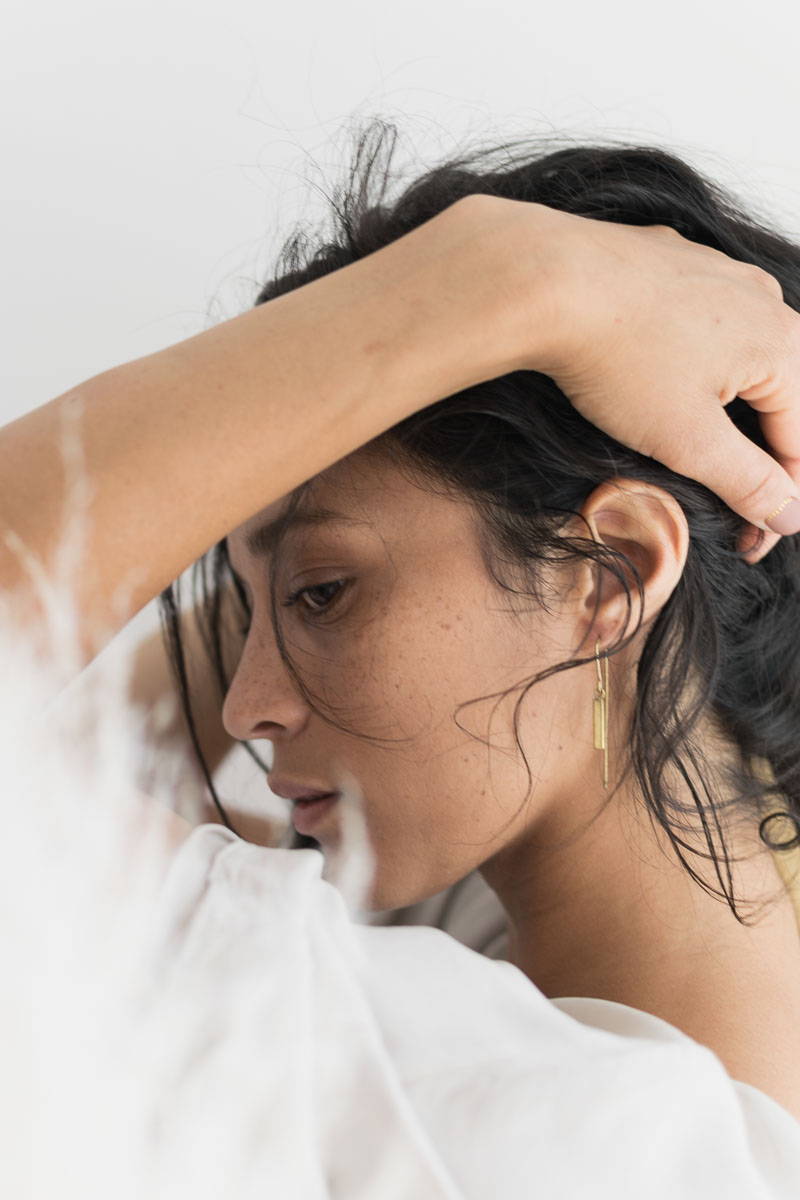 A conversation about who makes your goods and
how you can positively impact women through trade.
Fair Trading | Simple Living