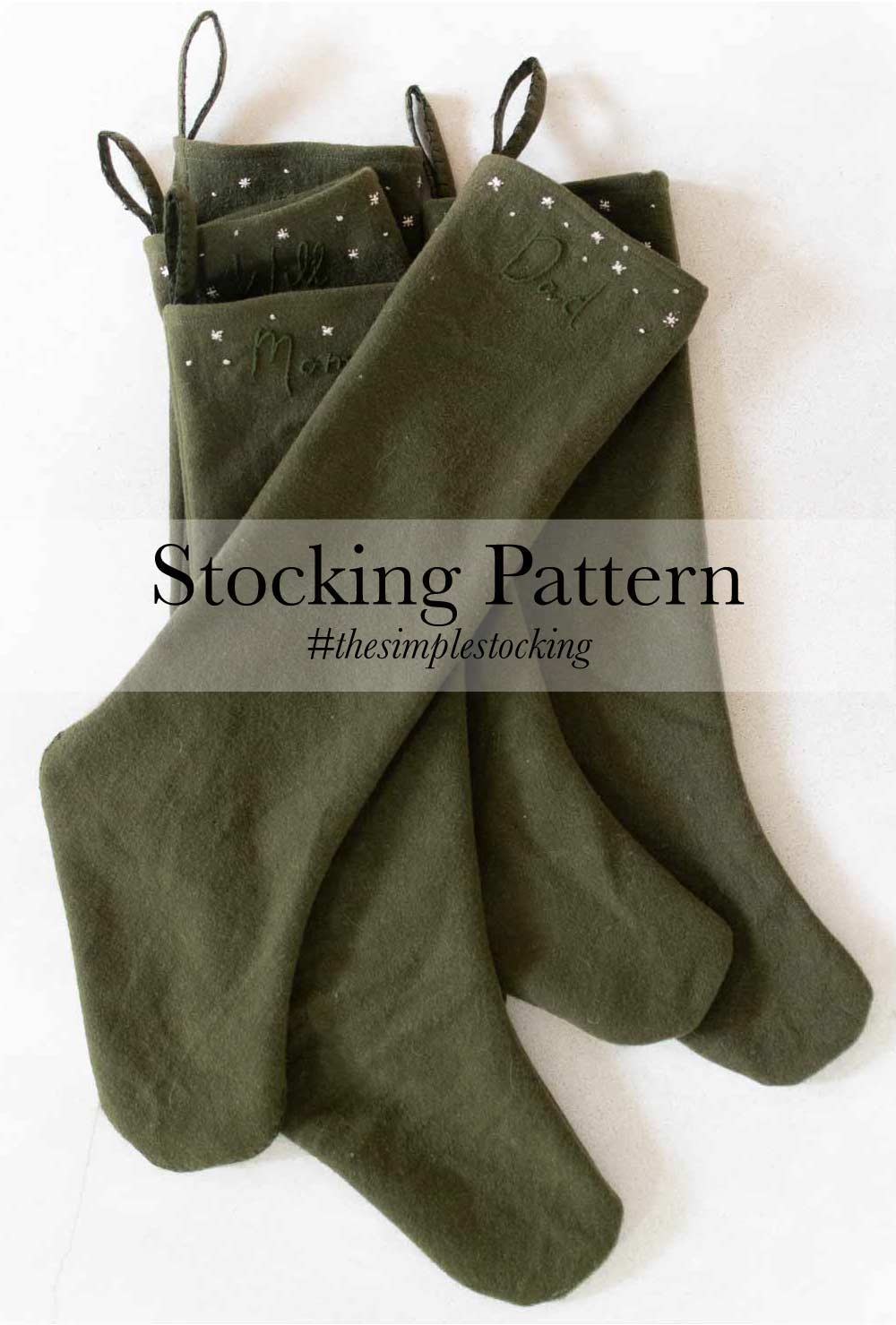 Wishing you happy holidays in the form of a free stocking pattern. Enjoy!
Approximately 6 1/2" x 23" when finished.
Approximately 6" x 21" when finished.
We'd love to see what you make!

#thesimplestocking #madebywomenpatterns
Print your pattern on US letter and A4 paper sizes with landscape orientation. Check the 1" square test box to ensure that no shrinkage or enlargement occurred during printing. Cut around the border of your printed pattern and use the numbers and letter circles to tape it together. Cut around the stocking shape to make your pattern.
Stockings are a great way to repurpose a wool blanket or old flannel because the raw edges do not fray easily.
If you use a thin fabric like linen or cotton, consider making a lining to hide and protect the raw edges.
Cut one pattern piece on wrong side of fabric.
Cut one pattern piece on right side of fabric.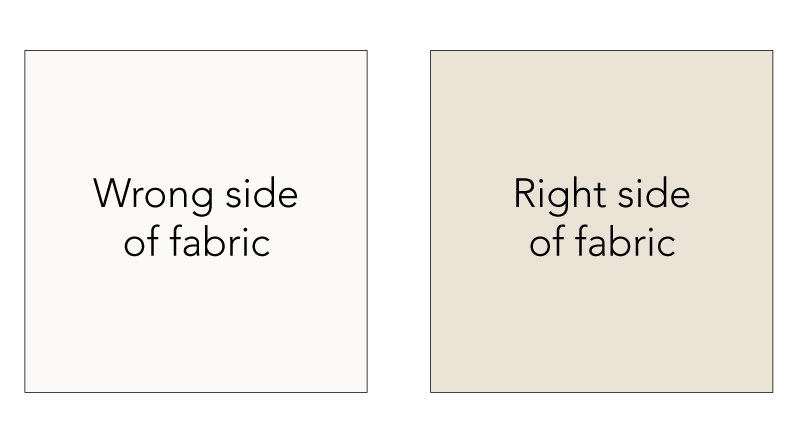 If you'd like to embroider your stocking, now is the time. Print the name and then cut it out with an Exacto knife. Then use an invisible ink pen to mark it on the stocking. I used a stem stitch for the names and a french knot for the snow. I highly recommend Celeste Johnston's embroidery book Freshly Stitched.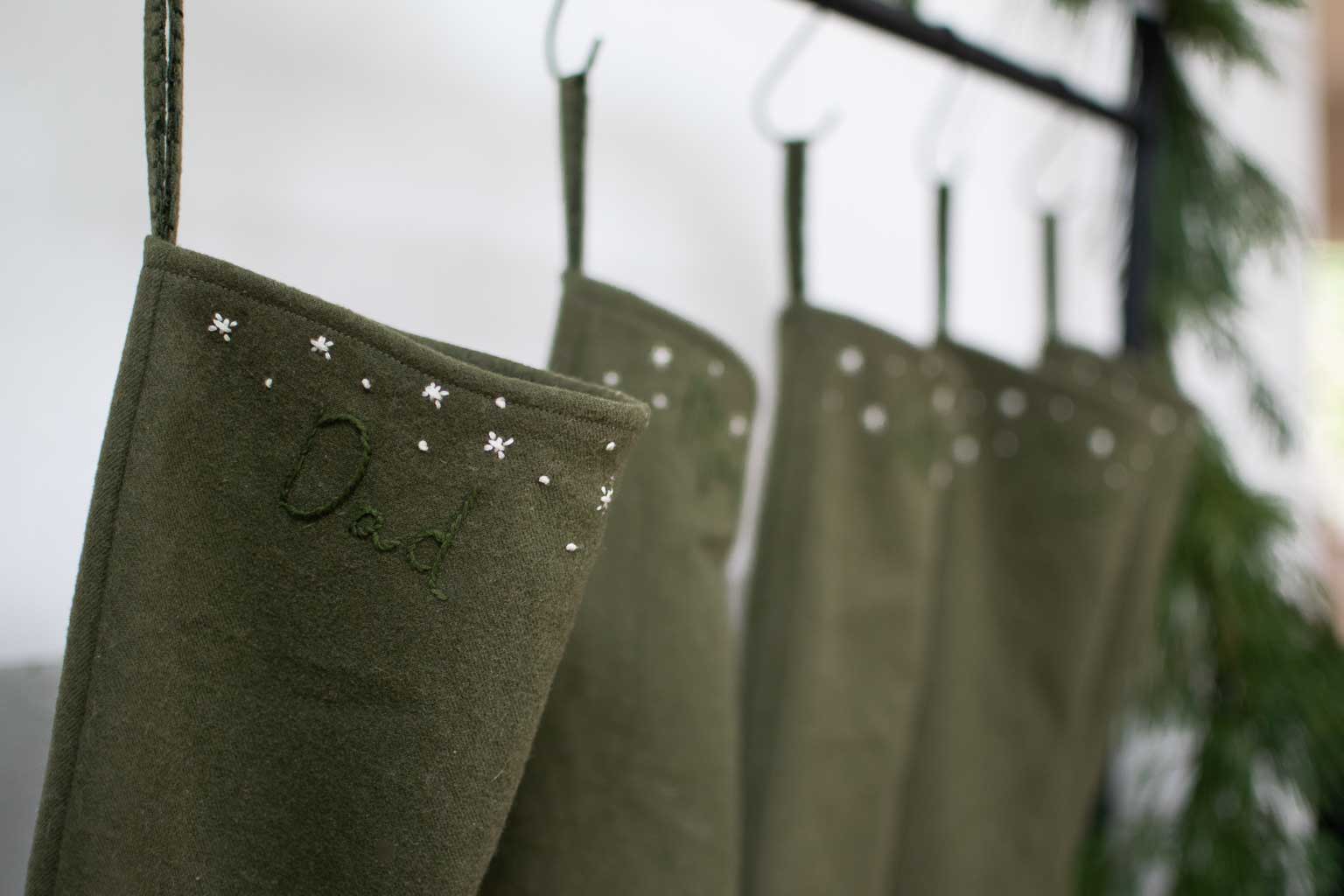 Sew with right sides together using a 5/8" seam allowance.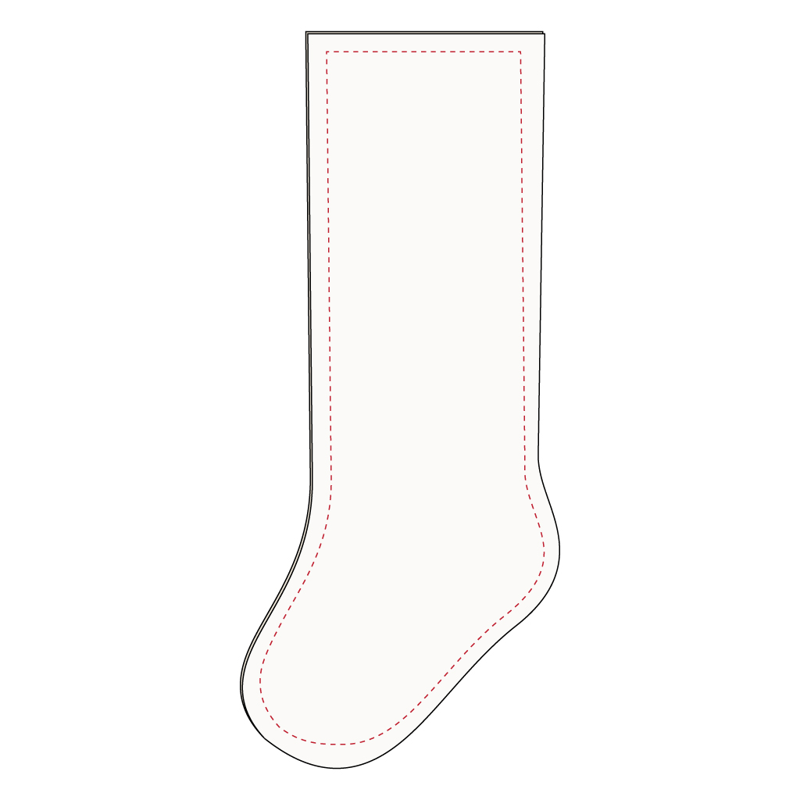 Clip triangles of outward curves to help with bunching and
snip inward curves to help with spreading when the stocking is turned right side out.
Press open the seam allowances, and turn right side out. A sleeve ironing board helps with this step.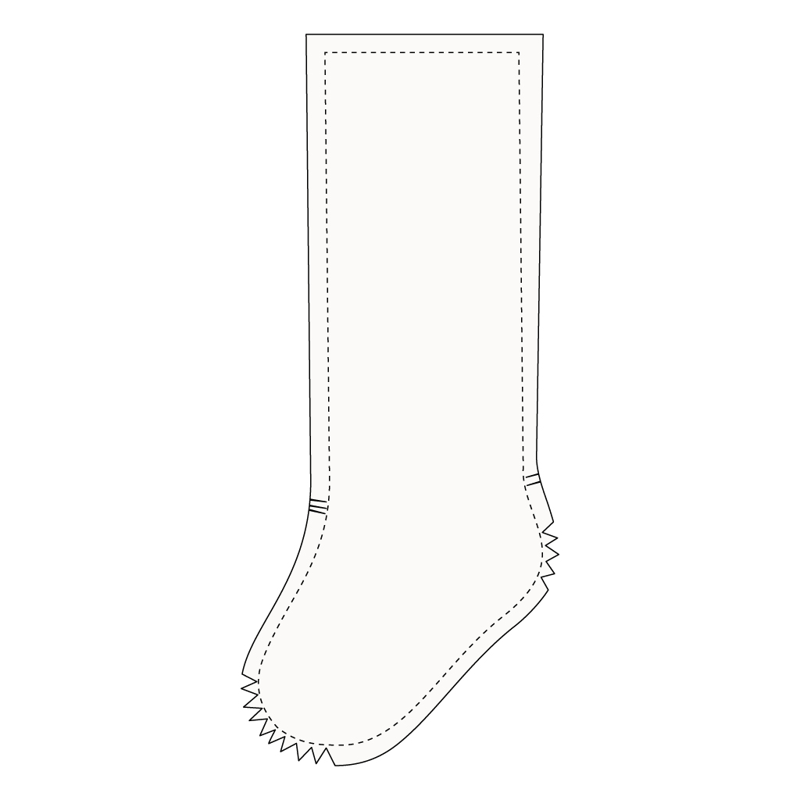 Press the top of the stocking under 1/4". Make a double folded hem and encase the raw edge by pressing under another 5/8".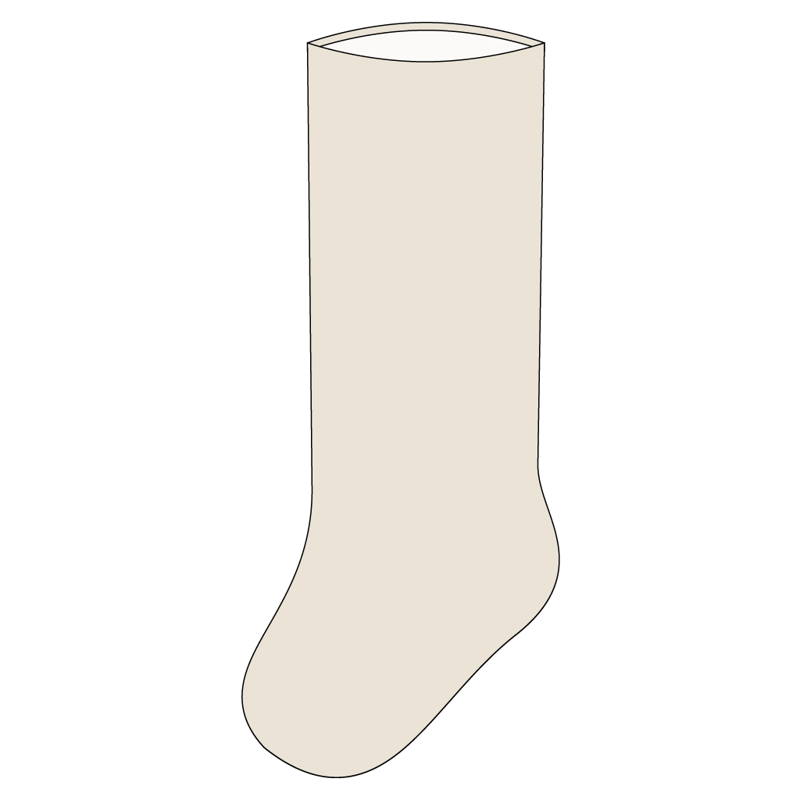 In order to make the loop, cut a 3/4" x 6" piece and join together with a blanket stitch. Fold it in half and attach it to the stocking. It gets a little bulky around the side seams, so I placed the loop right behind the bulky part of the seam.
You can use the blanket hand stitch to add some detail to your heel, too.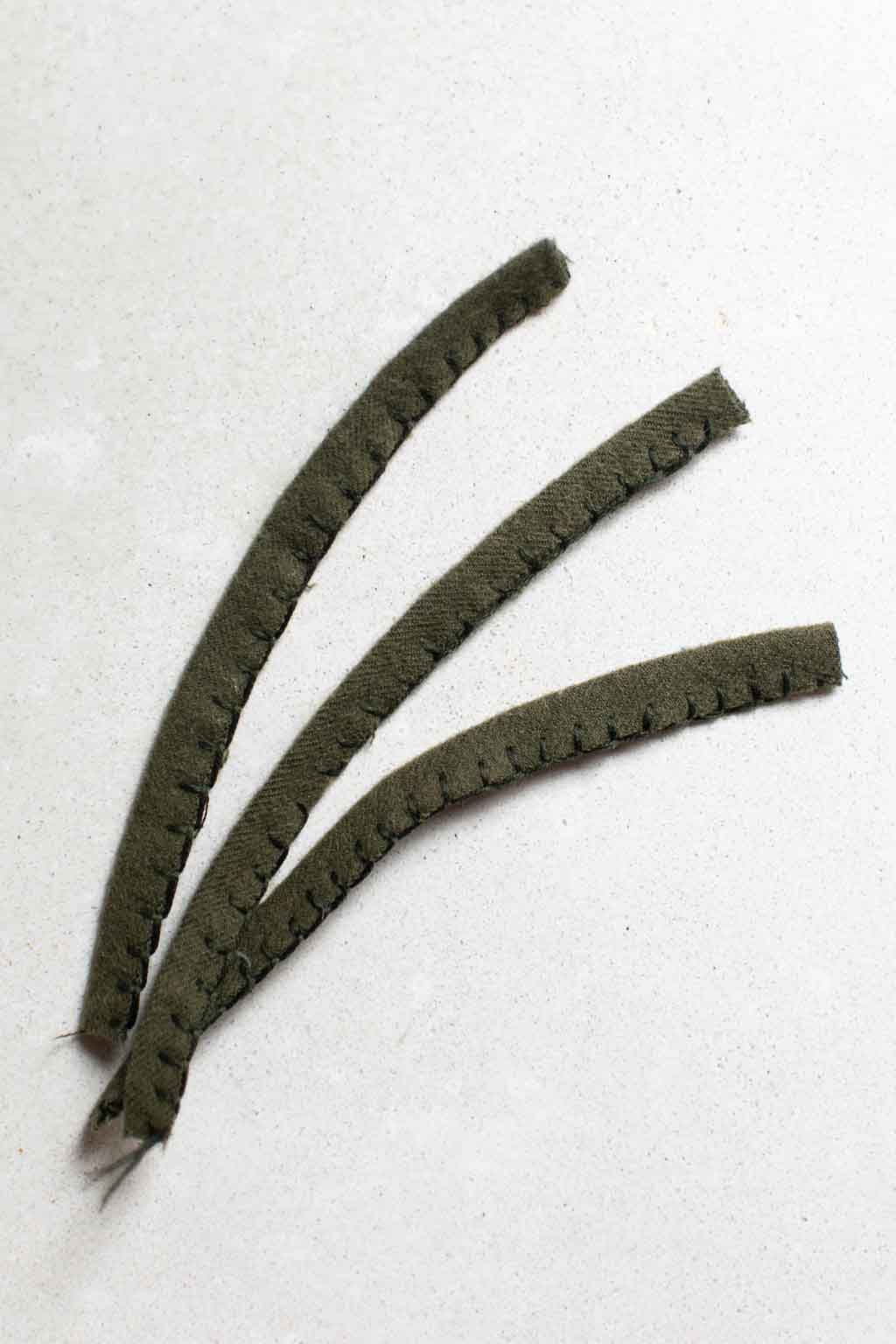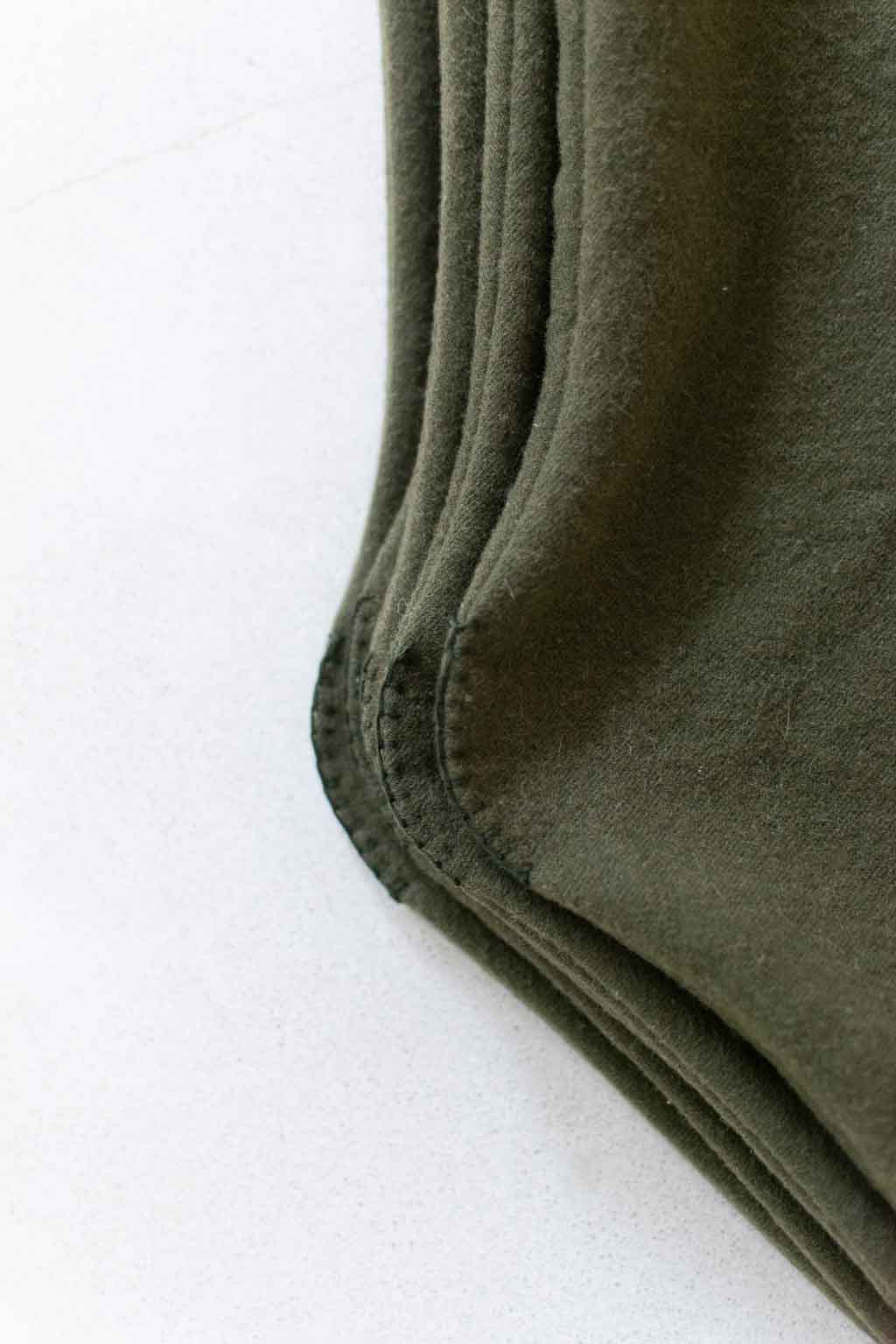 I hope you enjoy this simple stocking pattern and make some keepsakes that can be enjoyed for many holidays together with loved ones.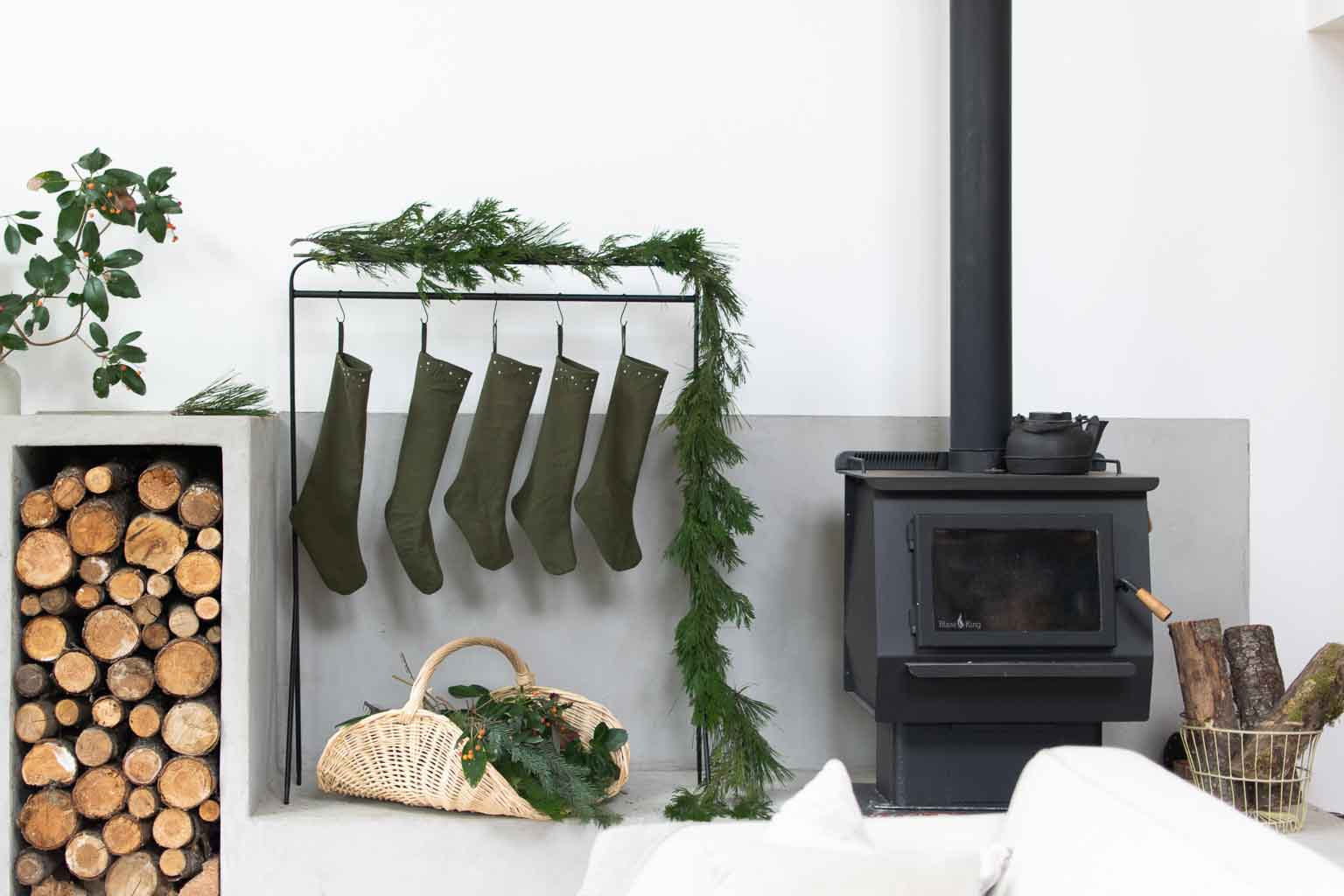 Women-made + Fair Trade Stocking Stuffers
Other #Madebywomenpatterns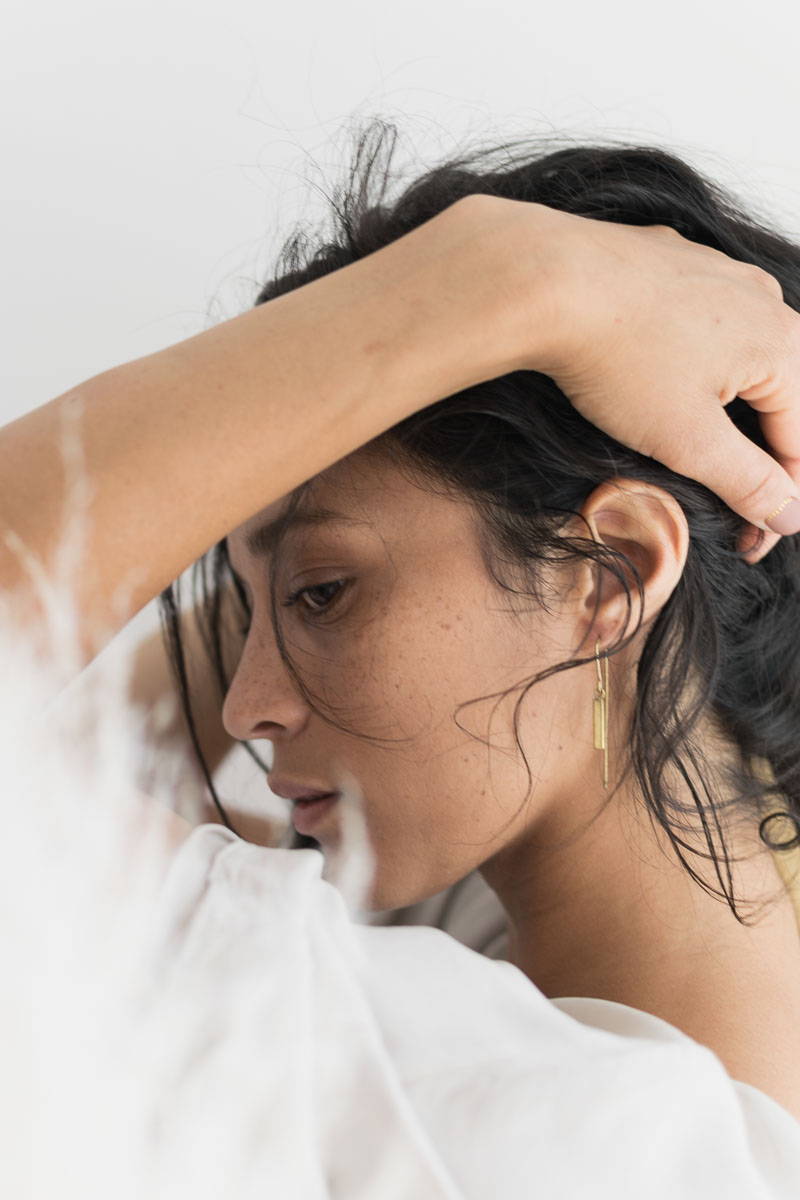 A conversation about who makes your goods and
how you can positively impact women through trade.
Fair Trading | Simple Living