A personal note: My husband and I lived in a Mexican neighborhood and community in Chicago during our college and early marriage years. Marcos Gamez worked with youth through the local church, and Nick and I had the privilege of his mentorship and guidance. Marcos was and is one of the most influential people in both of our lives; he's the kind of man you want your husband to spend as much time with as possible. We couldn't love the dynamic man any more, but he definitely sealed the deal when he married Susie. Susie has taught us through word and deed how to, in her words, "maintain a posture of cultural humility".
She recently modeled some photos of F+S earrings, and I couldn't squander the chance to magnify her voice on this platform. I hope you can glean some wisdom and words from this treasure house.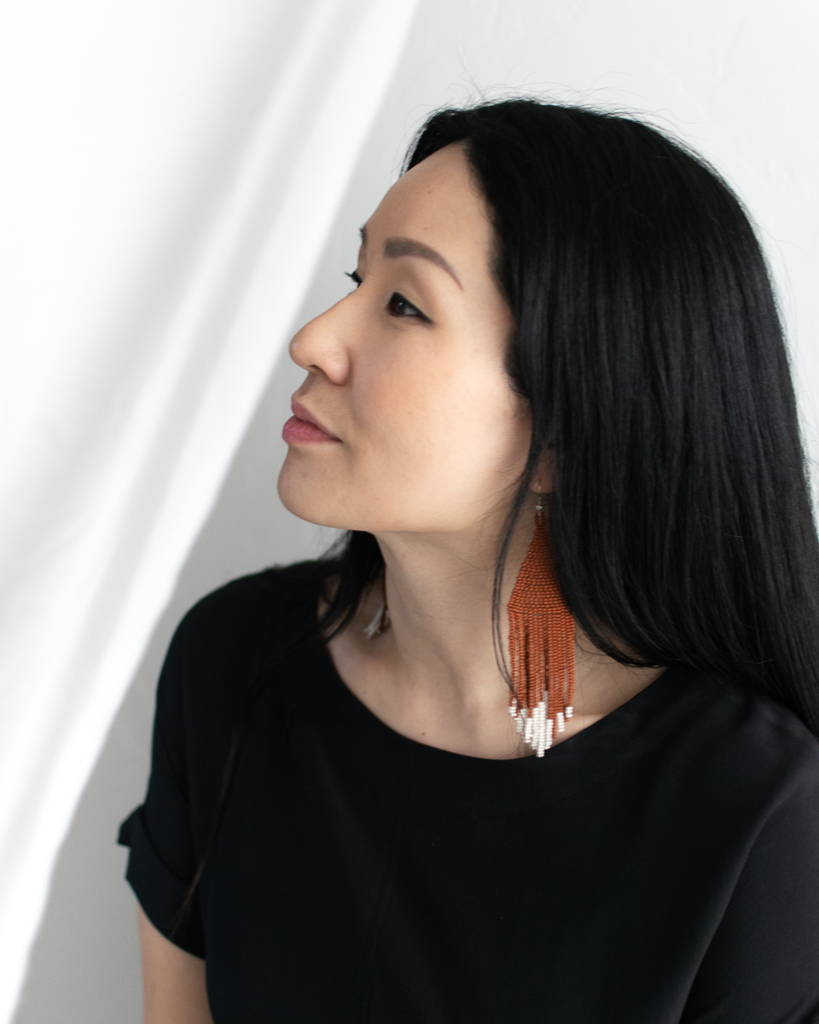 'Susie is Canadian by birth, Korean by heritage, Mexican by marriage and American by immigration. She is passionate about matters surrounding reconciliation, justice and the Gospel.' Follow along with her at:
1. I had the opportunity to take some beautiful photos of you wearing F+S earrings. I am honored that you are the first woman of Asian heritage modeling on Fair + Simple. Can you explain the significance of representation and the role it has played in your own life?
First of all, thank you for the honor of being the first Asian-American woman featured on F+S! I am a proud ambassador!
One story that I tell when trying to convey the significance of representation comes from my childhood. Growing up, I rarely saw people on TV who looked like me - the only Asian woman I remember seeing was Connie Chung. Without realizing why, I had developed aspirations to be a journalist. This wasn't a bad thing to aspire to be, but I'd later find out that I was really called to ministry & more specifically to preach. I had never seen a Korean-American woman who looked like me preach - until I went to a conference in college. Something stirred within me after that, and I began to walk in my call to ministry and develop my voice in preaching. Twenty years later, I'm still walking in that journey, and it began with seeing a vision for what was possible.
2. You became a US citizen this year. Can you tell us about this experience as an immigrant?
It took a long time to embrace becoming an American citizen. I am grateful for all the privileges that come with being a citizen, but the road to citizenship was not easy for me. I was denied entry when I first tried to apply for my visa, AND I was denied my green card and sent a deportation letter on my first attempt at permanent residency. In both of these instances, the decisions were made based on clerical errors and the decisions were overturned. It just goes to show that the system is flawed and people are flawed. I also share my story in hopes that people would come to an understanding that "illegal" immigrants aren't "bad" people with ill intent, or that they didn't do things the "right" way.
Not looking to the potential trauma of uncertainty or rejection again, I finally decided to apply for citizenship 10 years after becoming a permanent resident. I also got approved for citizenship just a few months before the election, so I finally got to vote for the first time this year. And what. a. year. To finally be able to vote!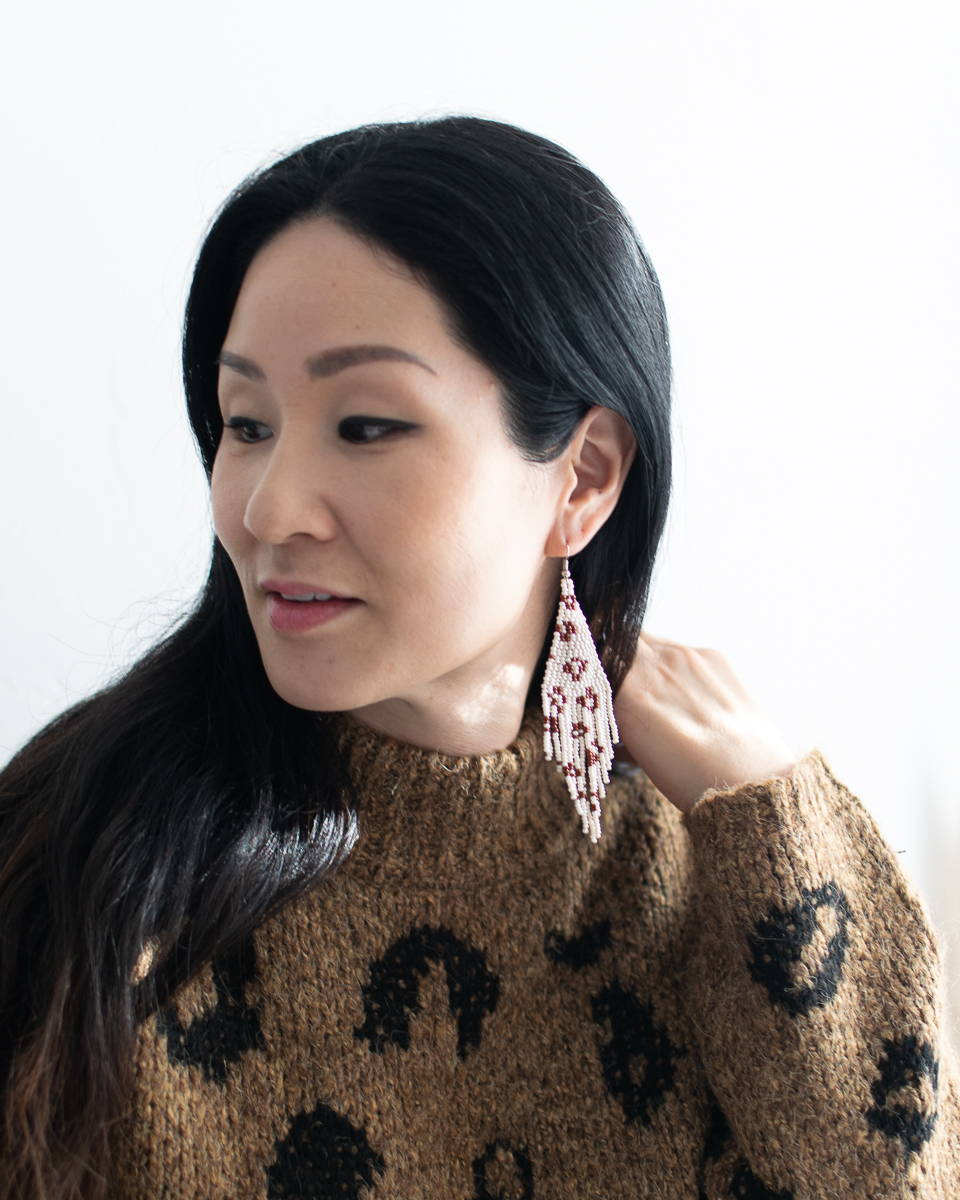 3. What are some books you are reading lately? ...and to your four kids?
It's not odd for me to be reading multiple books at once. My dream day includes being able to read for hours without being interrupted. BUT, here are some I'm reading right now:
1. How to Fight Racism - Jemar Tisby
2. Becoming Brave - Brenda Salter McNeil
3. The Deeply Formed Life - Rich Villodas
To the kids: For Christmas, we got the "Children of God Storybook Bible" by Archbishop Desmond Tutu. It is beautifully written, and illustrated by a diverse group of illustrators and gives a variety of visual takes on different stories from the Bible.
4. You often talk about the importance of maintaining a posture of cultural humility and pursuing mentorship. I love how podcasts are so accessible in expanding our learning and views from different perspectives during the time of Covid. Can you highlight the voices of women of color and particular episodes for listening at home?
Yes! Love this question. A few podcasts that I love that specifically feature women of color are:
1. Truth's Table (a group of 3 phenomenal Black women that talk about issues surrounding the Church, theology and culture).
2. Someday is Here (hosted by Vivian Mabuni, who interviews Asian American women about their ethnic journey and how they engage in the world - I'm on Season 2).
3. Jesus and Joloff (Luvvie & Yvonne are both HILARIOUS but also deep. They talk about a wide scope of things but always entertaining).
4. A new podcast coming out called "Disruptive Peacemakers" hosted by John Williams and Erin Takeuchi will feature the voices of Women of Color in their first season. My interview is in Season 1.
5. What role does conscious consumerism play in racial and social justice? What is a material item that you own which has significance to you?
Not to do a shameless plug here, but I treasure our F+S items. One because of our personal connection to you, Molly, but also because of the connection that you form for us to the women who are behind each product. There is a real person and a real family and a real story behind each product that is carefully crafted and you have done an amazing job of helping us feel connected to each person's story. When I see our beautiful "Sunset Pillow" on our armchair, I know the story behind where that came from and how the pillow was made.
Coming from a family that owned a small business growing up, I know how much big box stores and mass production can hinder the advancement of those on the margins. It's hard to compete with convenience, but it takes an intentional shift in our mindset to remember that there are real people and real livelihoods that are affected by our choices. Our earth is deteriorating, people are being exploited and people of color and the poor are the ones most impacted by this.
I have a long way to go in living a more 'conscious consumer' lifestyle, but Molly, I've learned so much from F+S and from getting an up close and personal view of how you and your family live it out! I'm grateful for the way you live out your commitment to a more just world in your daily life!
A very special thank you to Susie Gamez.
Susie lives with her husband, Marcos Gamez, and four children in Los Angeles.
Follow along with her at: