Four Layer Organic Cotton
This fabric arrives flat, unprocessed and free of chemicals from farm to family. Once you launder it, the fibers will blossom into that irresistible "crinkled" texture from the grid weave.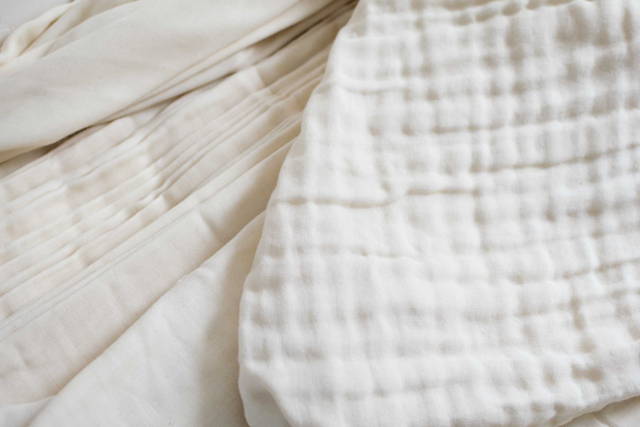 100% Gots Organic Cotton
Grown and milled in India
96" wide
4-layer grid weave
Machine wash cold, gentle cycle. Tumble dry low.
How sustainable is organic cotton?
This is a contended subject in the eco fiber world. It is still cotton either way, which is a very water intensive crop. But demand is growing for it over conventional cotton which can mean good things for pollinators, the well-being of the soil, and the health of farmers and processors.
A plot of land can't become organic overnight either, as the soil takes several years to heal from the chemicals. This poses its own set of problems as a cash crop that's depended on yearly. Support for organic cotton is a vote for a better future.
Natural, decomposing fiber
Other Materials + Patterns
Ready-Made Organic Gauze Items